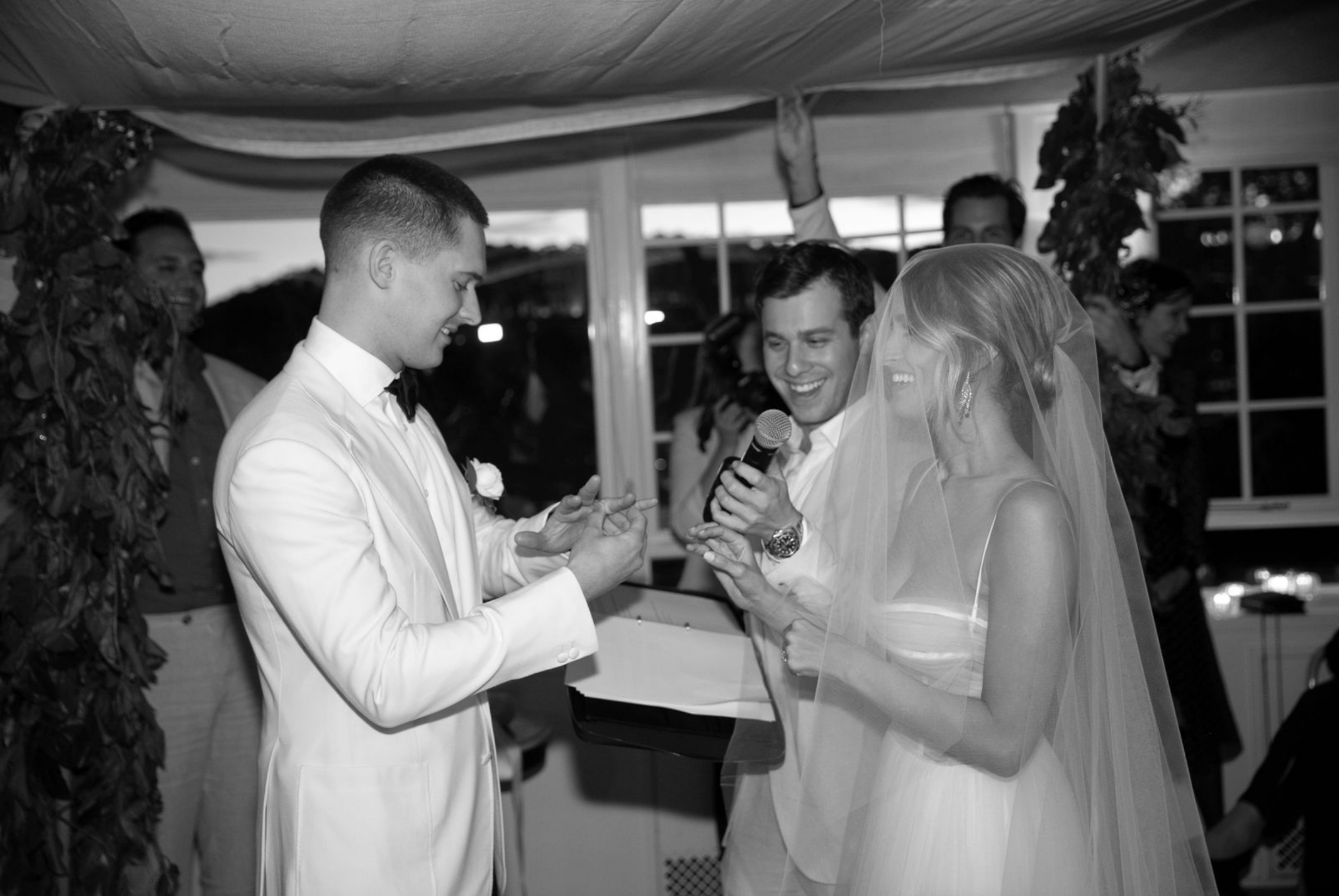 We have three daughters and all three of them decided to do weddings within days /weeks /months of getting engaged.
The eldest got engaged Christmas day and married NYE, The middle got engaged in July and married in November,
And the youngest got engaged and married within 4 weeks.
All three couples had their reasons for doing this but what made it possible for each of the girls to wear their white dress on their most special day was Nicky Velani.
Her sense of calm and nothing too much trouble attitude, even under the pressure of all our quick weddings, was just unbelievable! We all felt supported by her management of the huge tasks she had of designing and then making bridal gowns, mother of bride and bridesmaids gowns, all sewn to perfection in very limited time.
All three gowns were just beautiful and the process of working with her was a dream.
If I had another three daughters getting married I'd go nowhere else other than Nicky.
PHOTOGRAPHER:
BLUMENTHAL PHOTOGRAPHY